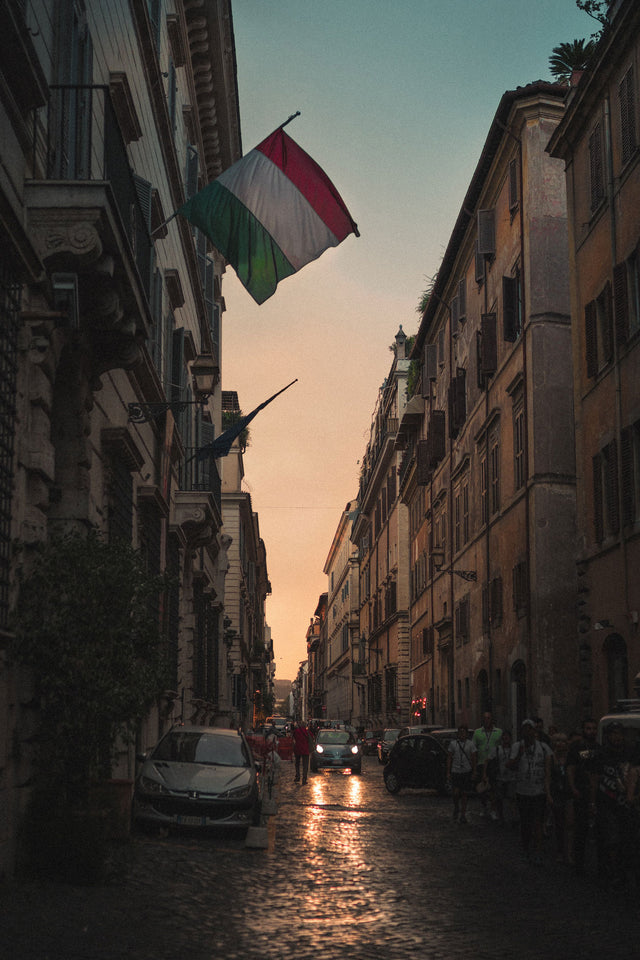 Made in Italy?
Italy sells quality over quantity – is it business class dreamed? A rather complicated question… The simple answer and one you would hear from an Italian would be: "dipende!" … depends. What if we ask: Absolutely made in Italy? Made by Italians? Most of the times, the answer would be: Nope.
There has been quite a coverage on the trend of Chinese (owned and staffed) factories being leased outside Prato, the textile hub of Italy, home to sweatshops and the biggest Chinatown in Europe. Or on Italian clothing houses farming out work overseas to save costs, then slapping on a "Made in Italy" at the end. IIRC, it is a controversial practice in Italy.
True Made in Italy is something different, it's a way of life, a mindset that has to do with an innate sense of style, with peak craftsmanship, with pride and a somewhat slower process yielding in high-end quality. Real Italian manufacturers rely on the esteemed reputation of Italian-made goods abroad and understandably don't want that to suffer because of the shortcuts taken by others.
Alberto is one of them. We've been working together closely for more than seven years. His company is near Milan – the region that went on to become the viral epicenter of Covid-19 in Europe in February 2020. His province shut down first, even before the official nationwide Italian lockdown. Alberto had to send his employees home immediately. So far their families are healthy and safe.
We adore Alberto (2nd from right) for his impeccable work ethics, outstanding organizational skills and innovative mind. He specializes in knitting seamless cashmere pieces for an exceptional fit and an even cleaner, luxurious look.
Rosita is the artist. She takes care of the perfect finish and fit. Other team members handle the complex knitting machines. Each garment is then given a professional laundry service. In this way it turns soft and fluffy and unfolds the typical cashmere touch, followed by steaming, ironing and quality control.
It requires many loving hands and a lot of time until a sweater meets our rigid standards: Mindful Luxury. All of them are carefully executed in Alberto's manufacture in Italy, from A to Z, before the luxe piece finally earns it's Made in Italy label.